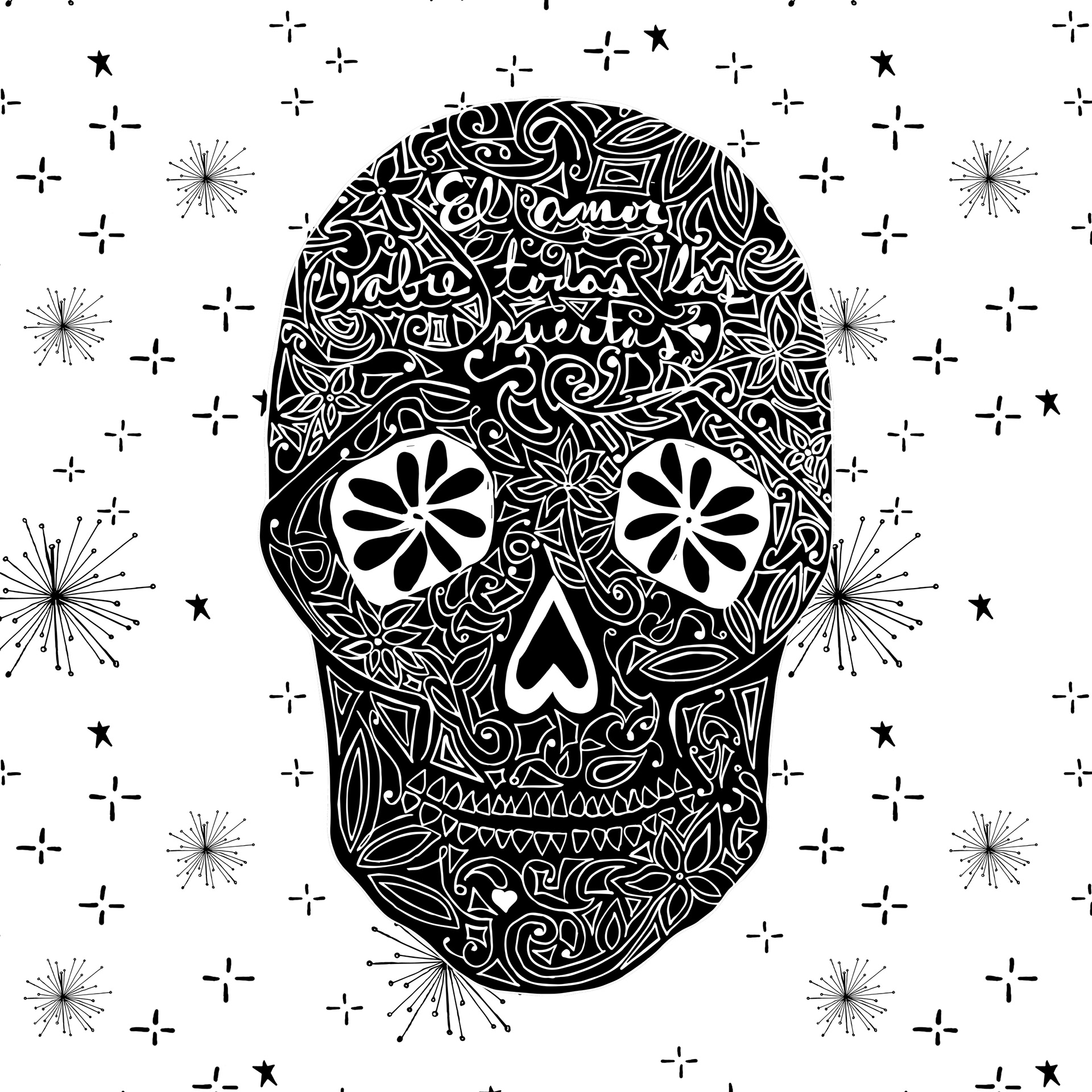 This is a personal project of illustrated digital designs. Great as prints or for product design. I started drawing calaveras, or Mexican sugar skulls, because I had a dream about a mandala style color wheel of calaveras, like an artist ofrenda.  My affinity has grown into obsession! I have fallen in love with the shape, the possibility and the challenge of this folk art cultural symbol.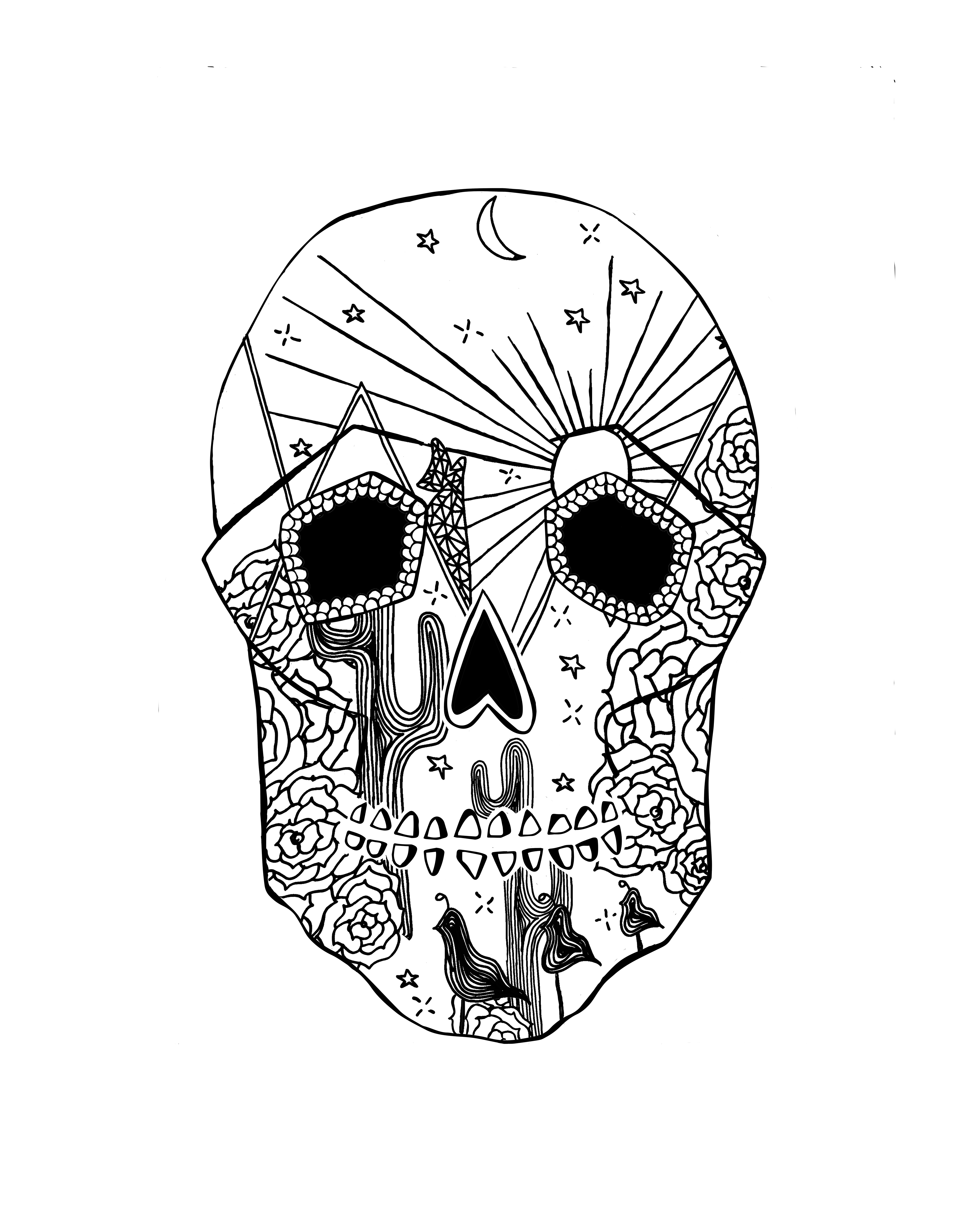 Dia de los Muertos is a holiday I grew up around, we celebrated at school even. The sugar skull is a part of my culture and my geographic visual surroundings. To me they are a symbol of life, family and love. They are becoming more and more of a pop art/pop culture symbol and we see them everywhere.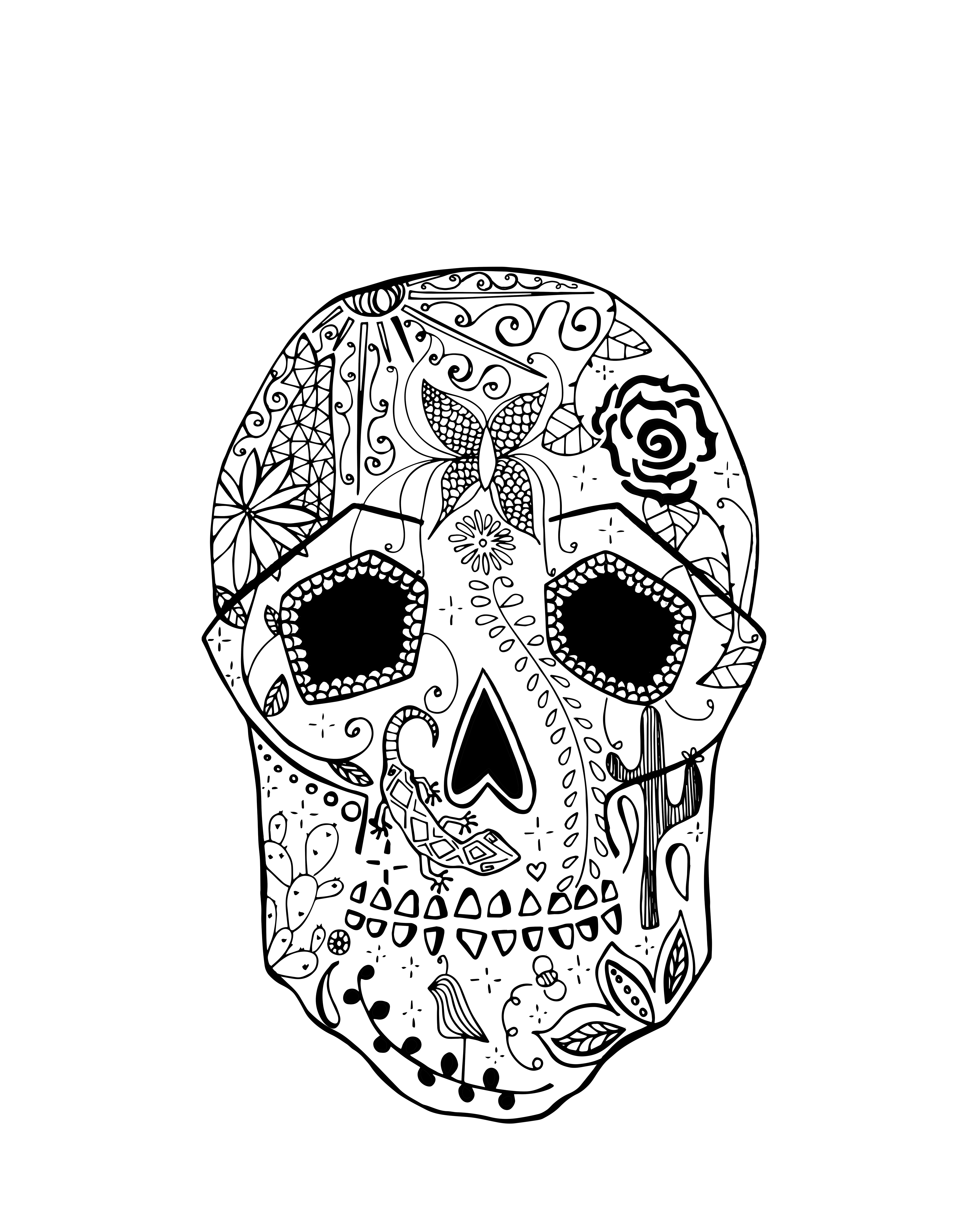 As a Mexican-American Chicana artist, I am joining the rise of Latino artists and also reclaiming this symbol. I love its pop art possibilities.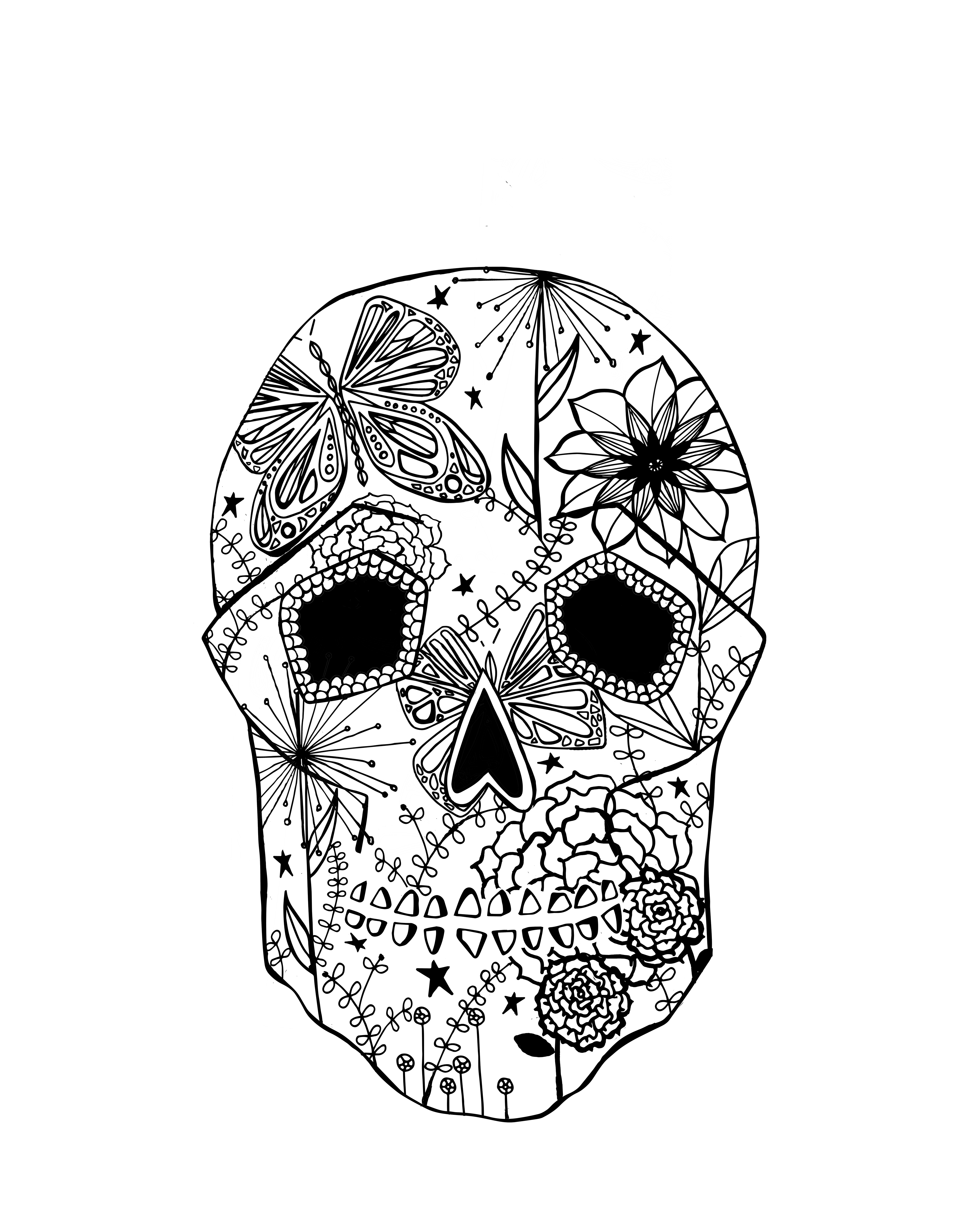 The things that I believe make my skulls unique are specific. Most importantly, I treat the positive space of the skull as a space for narrative, rather than decoration. While I do add pattern at every opportunity, it is all in the name of narrative, of scenes, of story. Traditionally sugar skulls are purely decorative and not used as a space for narrative. 
Also, most calaveras are illustrated with color, and color is a significant aspect of Dia de los Muertos. My decision to leave color out of this project is to emphasize the narrative aspect of my calaveras. Finally, there is a great deal of detail in my skulls and none are marked by a specific design signature (for example in the outline or decor of eyes/teeth) I developed the outline i always start with and it morphs or changes depending on the direction of the piece.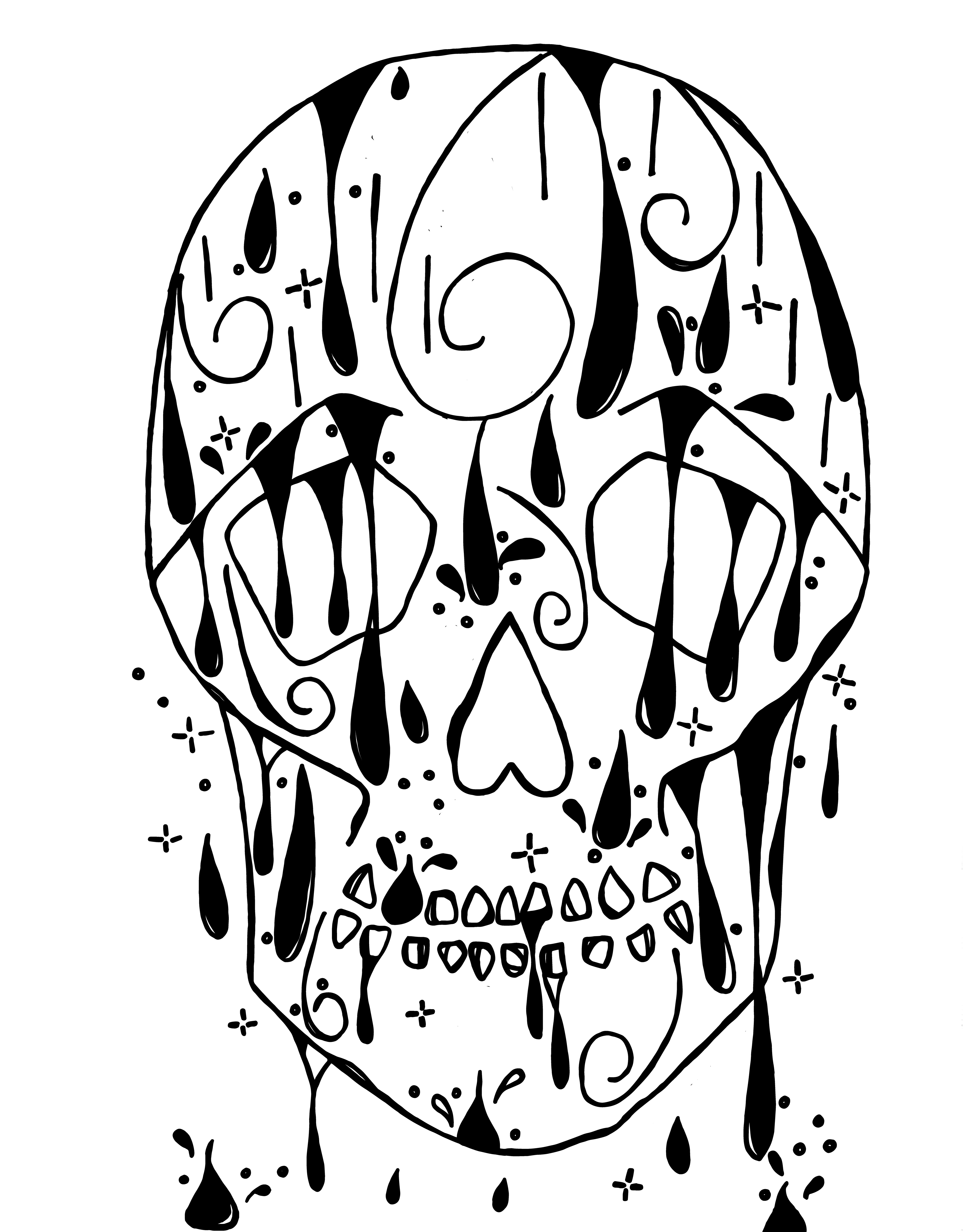 I hope you have enjoyed looking at my illustrations as much as I have enjoyed making them!